Lessons learnt from this summer's snap election, the youth vote and faith and leadership will be debated by Stroud MP David Drew when he becomes the first speaker at Dursley Tabernacle's new Soul Café launching on Sunday October 15th.
The café, a space for people in their 20s, 30s and 40s to eat simply and cheaply and meet friends on a Sunday evening, will provide an opportunity for café-goers to explore life's bigger questions through hearing the different perspectives of a range of guests.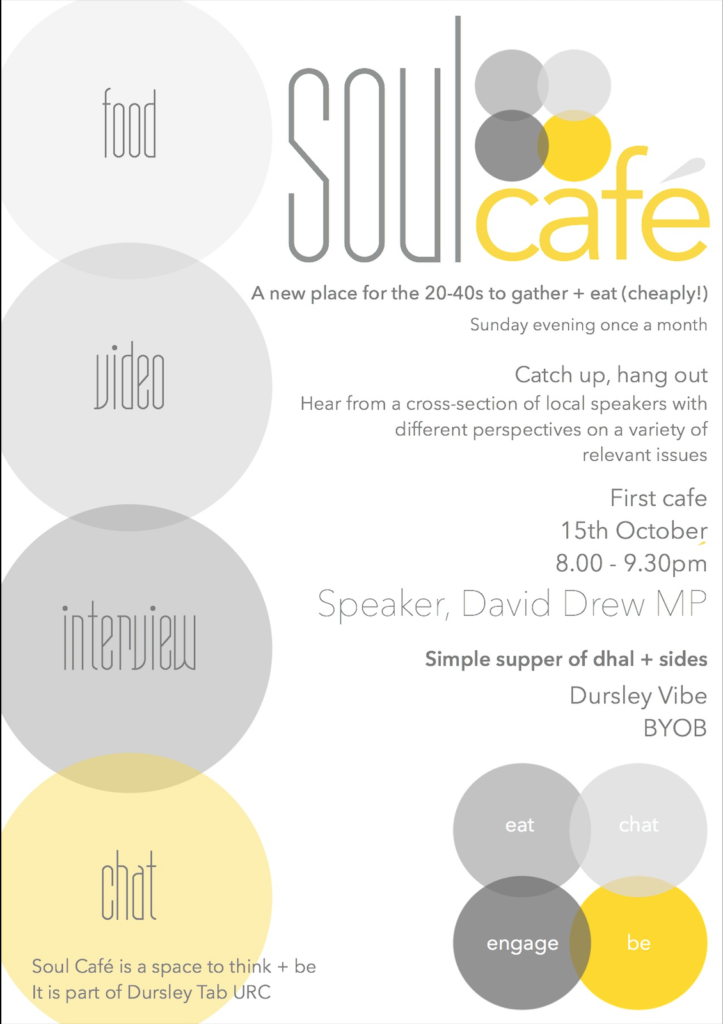 Held monthly initially at Dursley's Vibe in Parsonage Street the Soul Café is the brainchild of Dursley Tabernacle, established by church members who felt there were few opportunities for younger people to come together in a relaxed atmosphere to debate and reflect.
Following a time to eat and drink and a short video presentation, David Drew will speak on topics including the perception and motivation of MPs, the impact of Jo Cox's murder and his own Christian faith, before taking questions from the floor.